EXPLOSIVE BREAKING NEWS: Protocol Update
http://www.myspace.com/tom_heneghan_intel/blog
Tom Heneghan explosive intelligence briefings ALL patriot Americans MUST know, with sources inside American/European intelligence agencies and INTERPOL, reporting what is really going on behind the scenes of the corporate-controlled, fascist, extortion-friendly propaganda U.S. media's massive deceptions

Wednesday October 3, 2012
by Tom Heneghan
International Intelligence Expert
President Ronald Reagan and First Lady Nancy and U.S. Supreme Court Chief Justice John G. Roberts Jr.
source
source
UNITED States of America

-
It can now be reported that former U.S. First Lady Nancy Reagan's affidavit, which includes White House logs and records, is now in the possession of U.S. Supreme Court Chief Justice John G. Roberts, Jr.

The First Lady's affidavit shows direct communication between Ambassador Leo Wanta, President Ronald Reagan and then White House Associate Counsel John G. Roberts Jr.

That's right, folks, that is the one and the same John G. Roberts Jr.



The former First Lady's affidavit also fingers then White House Chief of Staff and Bush Crime Family crony James Baker for conspiring with then U.S. Treasury Secretary Donald T. Reagan, then Vice President George Herbert Walker Bush, and then British Prime Minister Margaret Thatcher, the Bank of England and none other than JPMorgan in trying to block the Wanta-U.S.-French-Chinese intelligence operation that was in the process of downgrading the Russian ruble and bringing the Soviet Union's economy to its knees.



P.S. At this hour, Protocol implementation continues nonstop in Europe with France ready to receive their long awaited payment within hours, if not already received.

Spain is now flush with Protocol cash, and IMF President Christine Lagarde continues to order massive redemption and repatriation of collateralized assets reference precious and industrial metals, along with oil and natural gas holdings.

Reference: Lagarde and the IMF have completed an audit of the ECB (European Central Bank), which shows that the European Central Bank is broke and loaded up with worthless cross-collateralized derivatives tied to the Bank of England, the corrupt London LIFFE Exchange along with the corrupt U.S. banking giants Goldman Sachs and JPMorgan.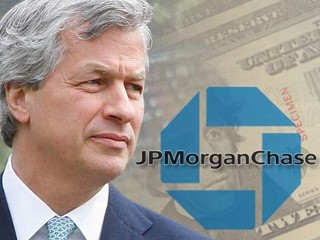 Indicted Jamie Dimon, CEO
JPMorganChase Bank
source
In closing, a direct message to JPMorgan Chase CEO Jamie Dimon:

You have been indicted by a New York Federal Grand Jury so quit illegally freezing customers' segregated accounts NOW!

Things are going to get worse for you as the New York Attorney General has just started in his investigation of your crooked bank.